Fixing the language issues has become much easier in this modern technology world as the online tools built by innovative people enable anyone from anywhere in the world to complete the tasks for others without presenting him/herself at the location of the operation. If you are the CEO, business owners, public offices or whatever your needs whether it is a personal one, I would recommend these online tools where you can seek for helping hands from a native people to fix your Khmer language issues or do a voice over recording for your project.
What you can do is to register a username to create the identity in order that you can interact with the freelancer from a far distance. It is possible through Fiverr, where you can hire professional at any niches to perform the work for you. 
In this article, I am going to share with you the gigs that you can use to help you solving the translation and fill the gap of voice over for your promotional materials or work that you wish to complete but cannot find a native Cambodian nearby your location. 
Contents:
1- Register a Fiverr account to become a buyer (customer) on the platform
2- Browse through Translations and Voice Over recording gigs
3- Grab extras if you need to add flavor of the Cambodian culture into your digital media
This is one of the longest ever translator working to translate various jobs since 1999 and he continues to provide the best and accurate contextualization translation for his customers from around the world. With this gig, you can have your documents in any topics translated into Khmer or from Khmer to English at a given time or you can even ask for speed deliver with little amount of additional cost on top of offer.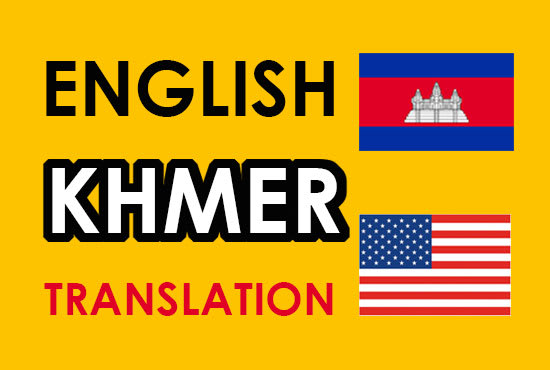 This translation gig is done by a native speaker starting at any minimum words with the minimum order of $5 dollar only. For technical work, the gig charge a little higher at with the same price yet less word count. But if the custom has a large amount of translation work, then he is offer to discuss the details and get a custom quote with a set of timeframe to complete the work scopes.
Pros:
– Gig was created since 2012
– Fast response within 1 hour or less
– Over 300 reviews with 5 Stars rating
Cons:
– Cannot meet to discuss the work face to face
The gig is offered by a professional who works for the production house in Phnom Penh with more than 10 years of experience in creating contents for the local and international broadcasting. This added value enable him to offer his helping hands to others who need to use either male and female voice talent from within is capacities.
With the experience working for TV production company, the freelancer can offer both genders voice over where you can discuss the details of what you need and your preferred style. The gig is best for eLearning, audiobook, promotional video, content marketing or YouTube videos.
For small work, you can start the recording with him for only $10 with the possibility to expand the work as much as you need. You can also choose between the MP3 format for less cost or higher quality .WAV file for another 10 bucks.
Pros:
– Extra fast service where your work can be negotiate to 24 hours turnaround
– Proofreading is available
– Commercial rights and broadcast rights can be added
– High quality audio
Cons:
– You will have to pay additional for broadcast rights and high quality audio etc.
I would consider this as a special case translation service since you cannot find mature Christian translator anywhere around easily, but here you just happen to be able to work with the one whom you can trust the most.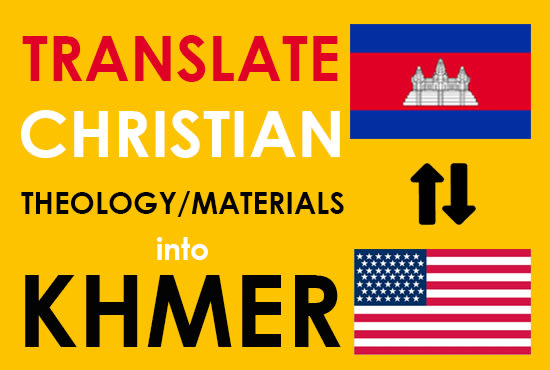 So if you are a faith base institution that required skillful person to help you, it is either simple preaching messages to more technical in relation to theology then this guy will be able to assist you.
Pros:
– Translation is done by a mature faith translator
– Experienced and understand the context better than the typical translator out there
– The rate is pretty affordable and competitive in the industry
Cons:
Need to send documents for review to get quote
This gig, the freelancer can perform the recording of your desire project from a distance professionally with a high quality audio to meet your requirements. It can be fun and a pleasure to get your promotional materials into Khmer and expanding the market to the target market of the Cambodian speakers.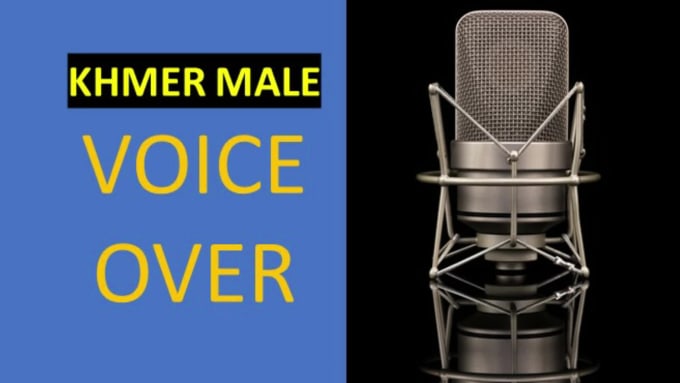 He has clear, conversational, and believable type vibe to make your work stand out and alive including professionalism, romantic, instruction and commanding.
Pros:
– You can order your work from anywhere in the world which is the best offer here
– Record little or as much as you want with very low fee
– Your work will be delivered within 2 days or less according to the agreed conversation
– Trusted payment handle by Fiverr
Cons:
– You can find almost no flaws for this type of recording where you cannot find easily from around your living locations.
I find this one very creative related to Cambodian culture. I believe this is a unique opportunity that you can hire a local to do a custom music from within Khmer context to bring more attention to your work. I was trying to perform some search for this talent but no one out there is offering this recording.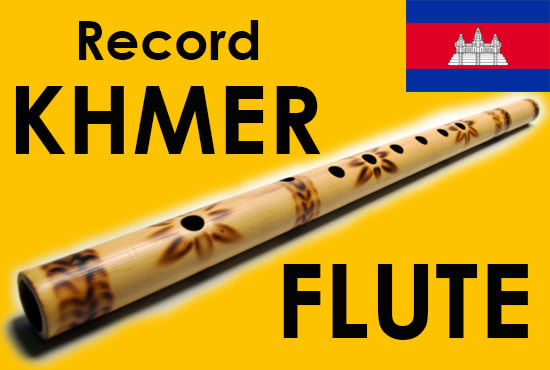 You can benefit from the deep sense of being Cambodian by hiring this person to record your favorite slow song or let him just choose the best one for you. The song can be just the introduction of 30 seconds or up to a full-song.
Pros:
– Make your feel related to the culture and the Cambodian people
– Unique and powerful that will touch the heart of the people
– Flute is found in the history since the ancient day of the Khmer
Cons:
– There is no cons found here in this gig but more to the advantages where it will be the added value to your work.